Volunteered for MassDevelopment and YEAH! Corps (Youth Experiencing Artistic Hope) to design and develop—in collaboration with José Menéndez—COVID relief strategies for the city of Fall River.
This community mural called
Viva Fall River
was designed and executed with the students of YEAH! Our goal was to bring an uplifting message to a hardly affected commercial district hit by COVID. The mural serves as a celebration of the pride of the city as well as the welcome of the city's immigrant population—mostly of Portuguese (Acores Islands) decent.
Viva Fall River
is inspired by a song of the same name by Jorge Ferreira, a Portuguese singer who lived win Fall River for a long time and wrote this song as a tribute to the city for being so welcoming to its immigrants.
The typography (Feijoa, by Klim Type Foundry), layout, color, and hydrangeas were selected to embody the tradition of tiled Portuguese signs.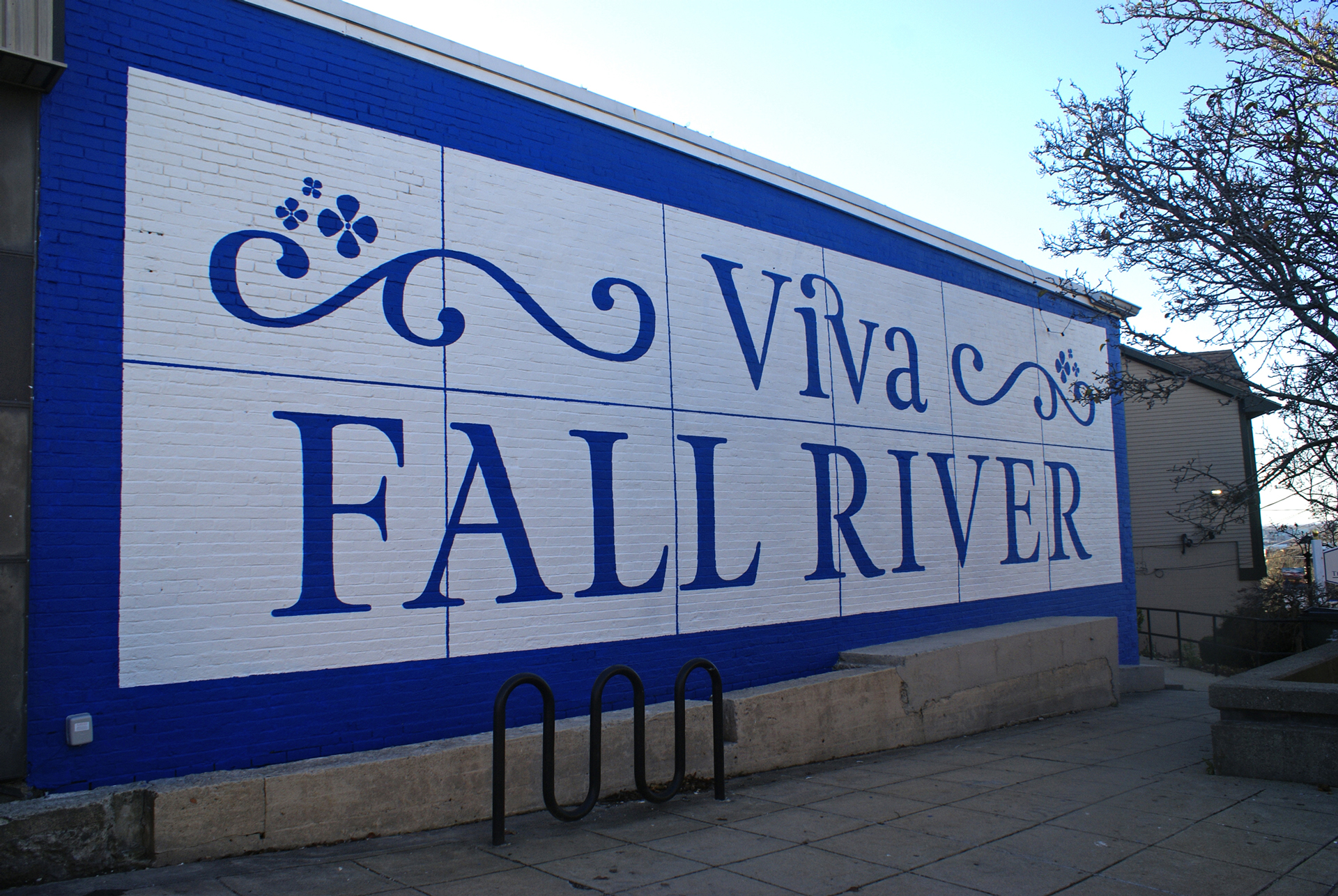 Final Mural
Detail
Process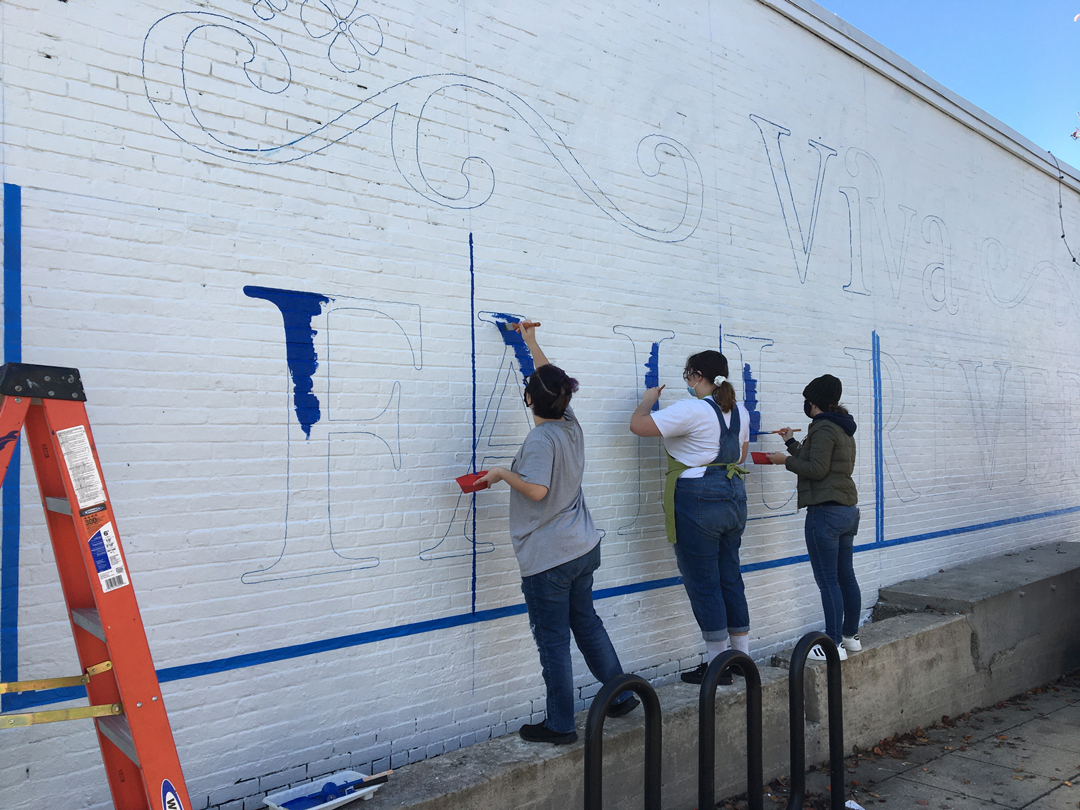 Process video by Corey G.