Environmental graphics designed for the temporary exhibition United Histories at the RISD Museum. To support the concept of the exhibit, the title uses typography and color in a very simple way to play with the audience and generate a double reading.
As the exhibition pairs artworks, their shared labels are also designed having that concept in mind.


Designed as part of the graphic design team at the RISD Museum, under the direction of Derek Schusterbauer.
Title Wall
Labels
Label detail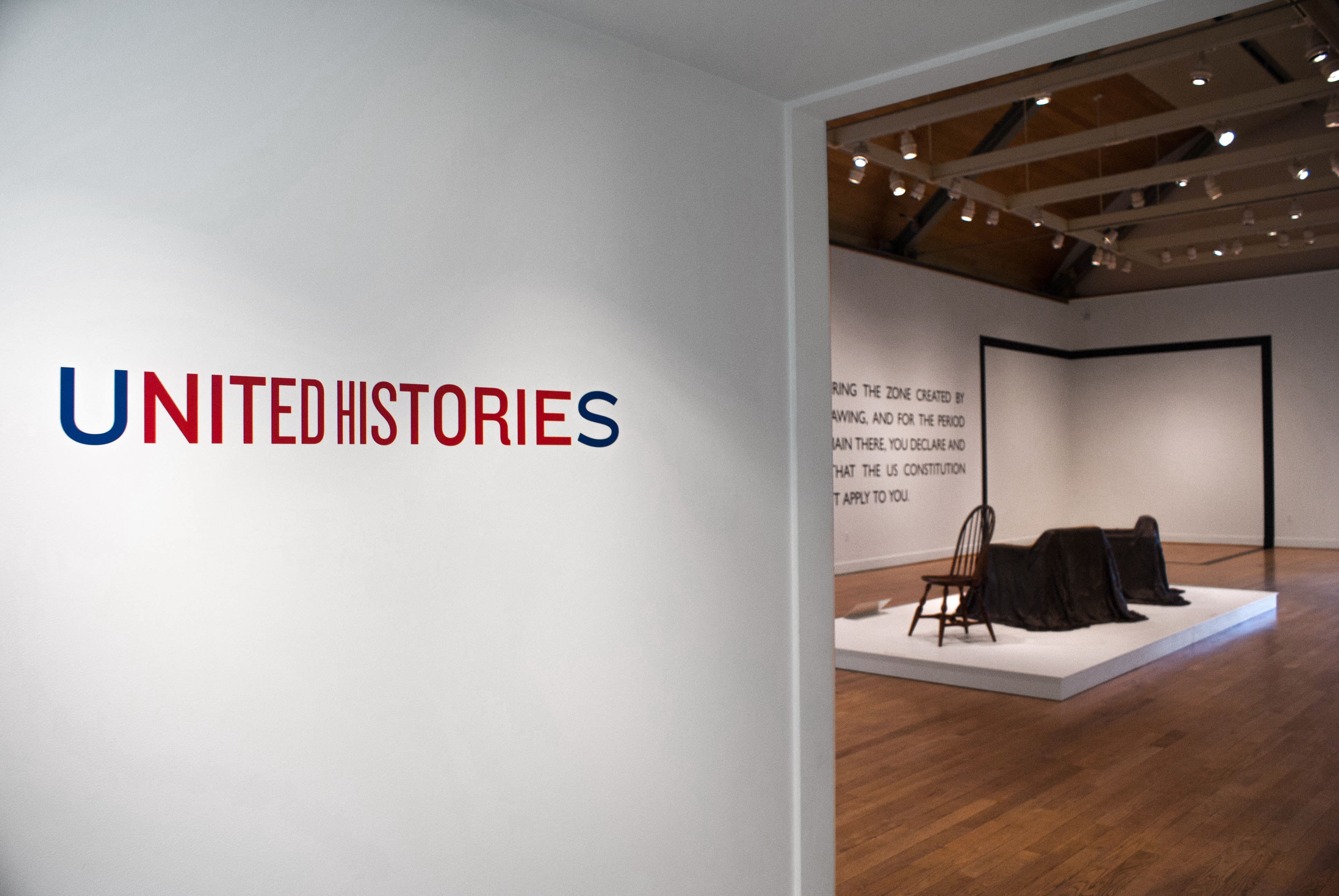 Entrance Wall