New Farmer's Almanac 2021
Redesign of the fifth volume of the New Farmer's Almanac for
The Greenhorns
—land-based non-profit serving young farmers across the United States, while working with the following constraints: the format had the be consistent with previous editions, the publication is printed in a single ink (black), illustrative imagery is either open source or shared by contributors.
Known for being a whimsical publication that has a community urgent aspect to it, we designed a graphic system and a typographic treatment that gives it a humanistic look, while making it feel contemporary. The graphic system is designed to fit a variety of voices that coexist in the book. The typography accommodates scientific information and poetry at the same time.
The text content of the almanac is contrasted by the visual content that illustrates it. Apart from designing the book, we worked closely with the editor, Briana Olson, curating artistic entries, as well as researching imagery to amplify the content by providing an illustration of the ideas, additional information, or even contrast it through thought-provoking images.
Order the almanac
here.
End of Table of Contents and Chapter Opener
Entry layout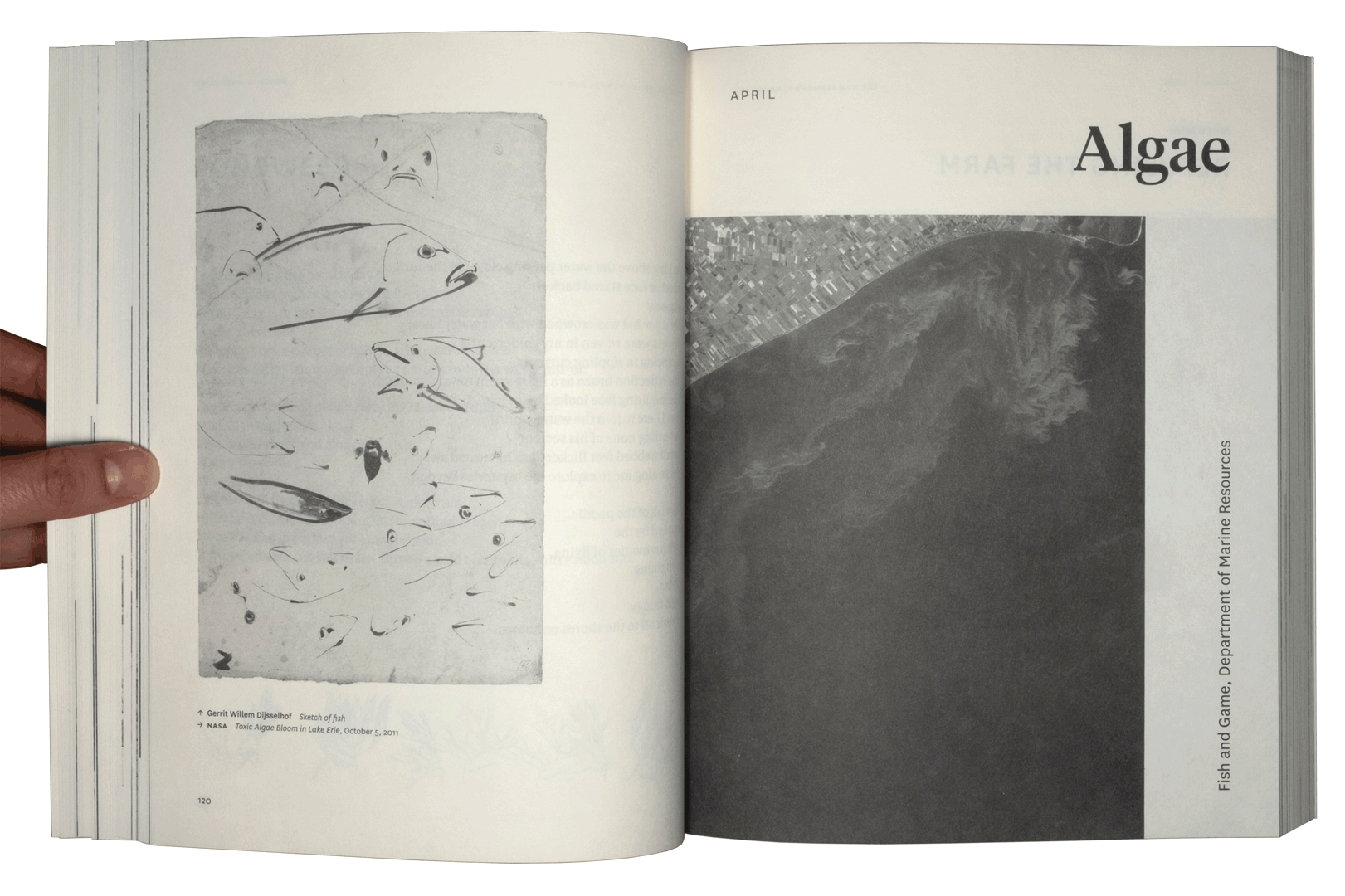 Chapter Opener
Artist entry layout