Black, Mourning to Celebration
Identity and exhibition graphics for the fashion show Black, Mourning to Celebration, at Moore College of Art and Design in the Fall of 2019.

Based on the formal aspect of the exhibition (see curatorial statement below), the typographical identity took shape after structural features of the garments displayed, and was translated into both digital and print forms.

Basic design teaches us that we first see color and then form. In early Western cultures, black clothing was a signifier of authority and also of mourning—and in many situations, remains so today. Black can evoke emotional responses related to mystery, exoticism, and fear and it can also feel chic and sophisticated, eliciting reason to celebrate.

All the exhibited garments and accessories are from the Moore College of Art and Design's Historic Costume Collection, originally bequeathed to the college in 1940 by Lynda Augusta Eckendorf Hering (b.1853 d.1940). This is considered a study collection for students, offering the opportunity to examine construction details and observe silhouettes and textile properties that can provide significant information about cultures that inform design.

Designed in collaboration with Nasheli Juliana Ortiz, Jane Lickens, and Drew Lickens.

Print brochure
Poster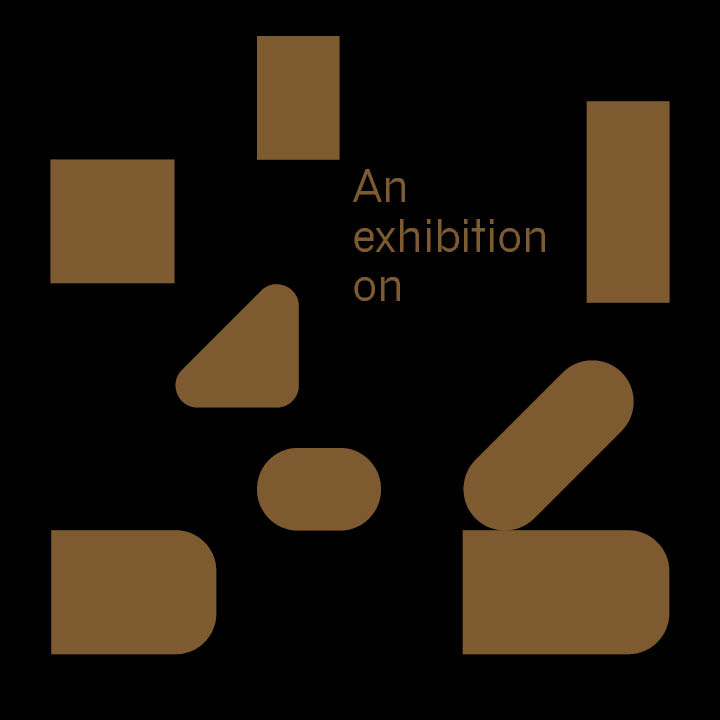 Social media ad
Exhibition graphics